A MESSAGE FROM THE PRESIDENT:

Dear Friends of Lakes Park,
Its official, Spring has arrived! Can you believe March is almost over and Easter and Passover are around the corner!?
Lakes Park is in full swing and everyone is enjoying the gorgeous weather.
Lots of news so please read the stories that follow. We held our first Story Time for the little ones and over 50 people attended! Check the dates of the next one. The Farmer's market is a beloved event every Wednesday and we are working on carrying it through to June. Make sure you join us for the Ding Darling Carnival. We will be planting 30 new trees in the park in honor of Earth Day. If you haven't seen the new Police Memorial stop by the entrance to the Children's Garden, and it is just on your right. The Train will run the Easter Bunny Express this year and everyone is looking forward to that. You are never too old to enjoy a train ride through the park. Garden Beds are looking good, thanks to our wonderful Volunteers and Staff.
The park is in great shape so come out and enjoy the beauty and the birds and all our plants and critters.
Our supporters have been very generous and as a result we are able to keep supporting the park with all that we do.
Thanks to all of our patrons and supporters!

See you there,
Barbara Manzo
President LPEF


On March 16th, the Lee County Sheriff Department unveiled their Fallen Officer's Memorial at Lakes Park adjacent to our Children's Garden.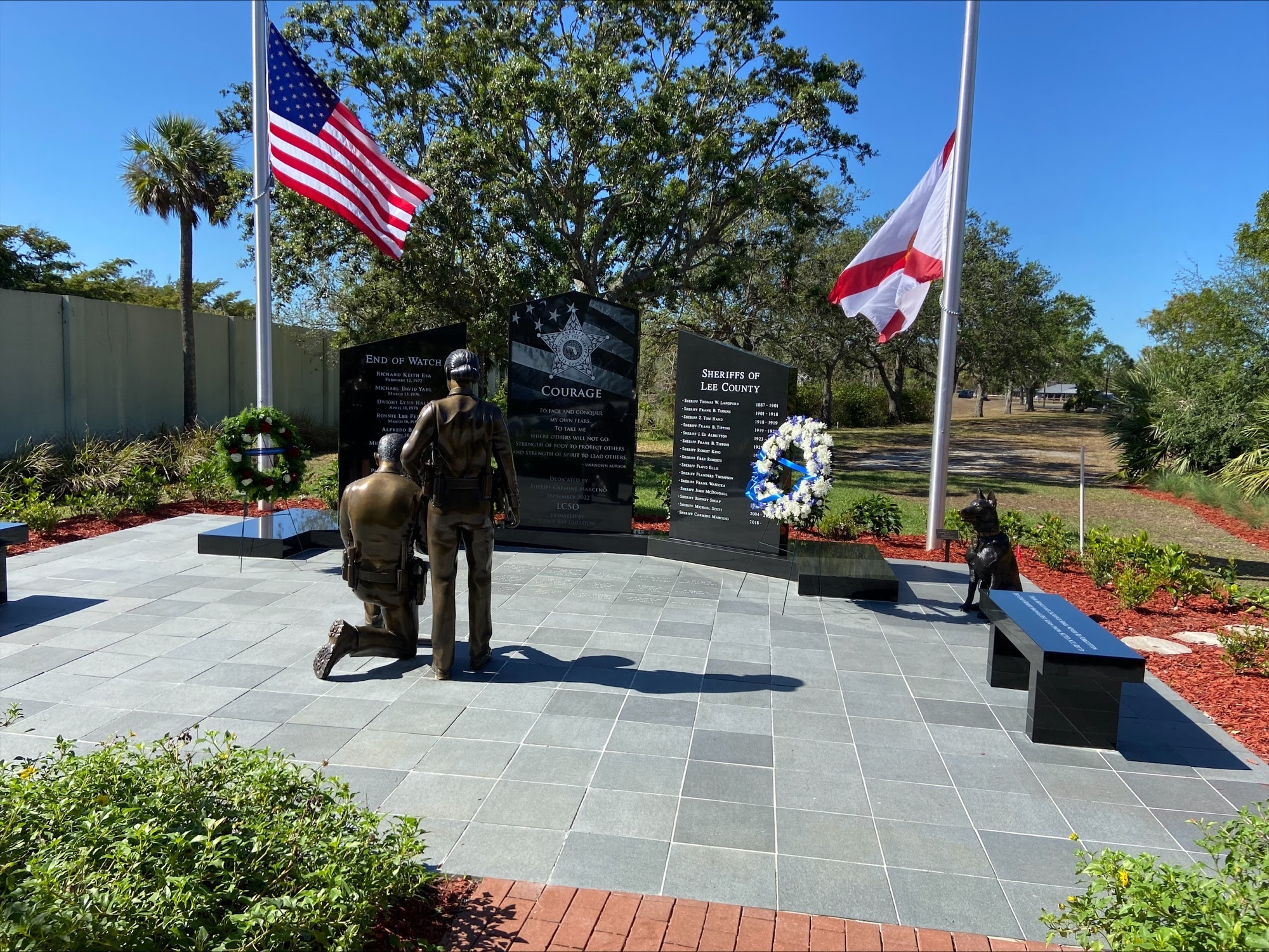 New garden bed boards!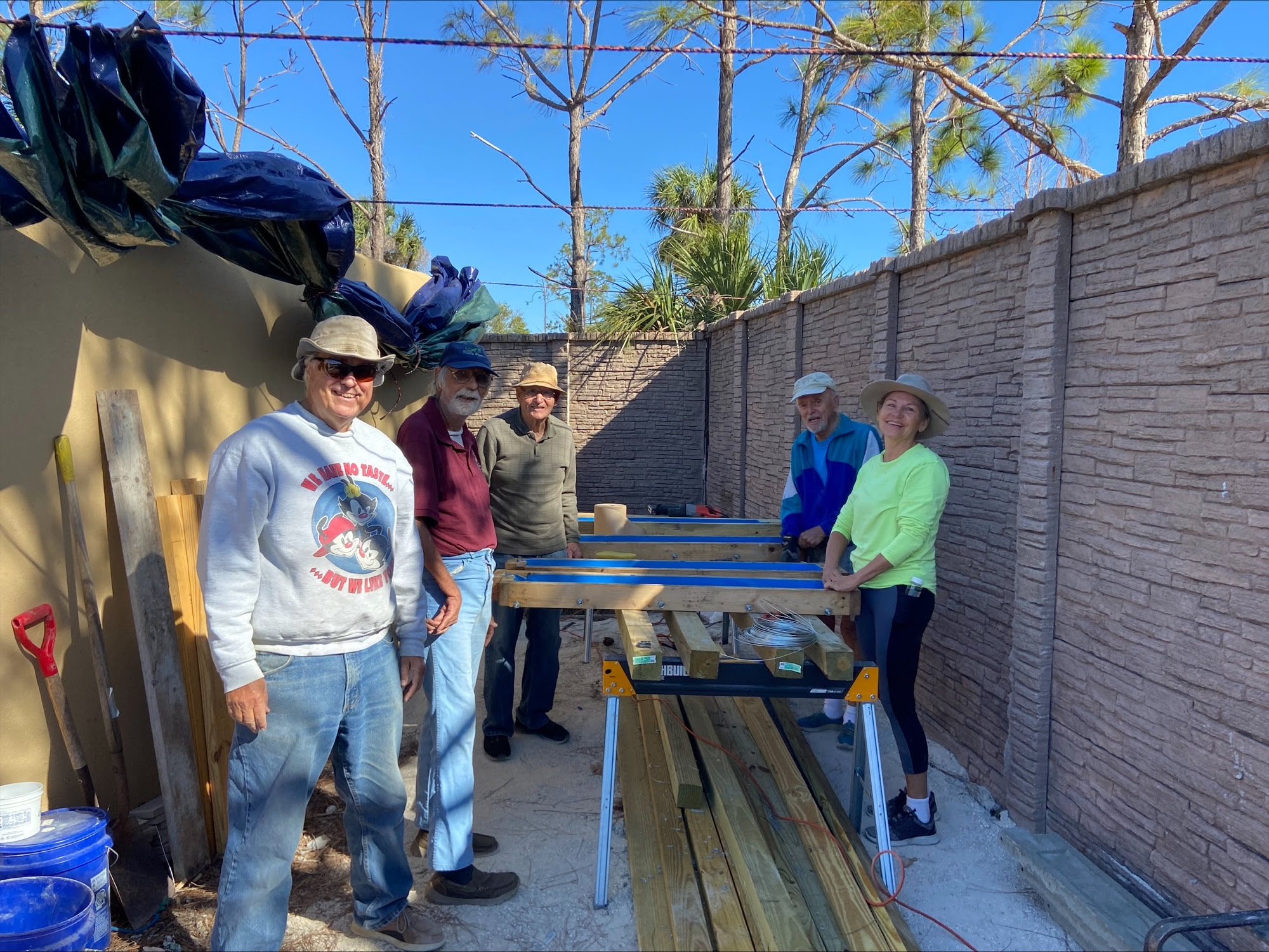 Here is Dan Flavin and other volunteers prepping the forms to make new concrete boards for the new style of raised garden beds.
There will be more photo opportunities as these beds are installed.

Earth Day – Volunteers needed!


SIGN UP HERE
Please note the following:
Volunteers under 18 must be accompanied by a parent/guardian
MUST wear closed-toe shoes
Bring reusable water bottle, sunblock, & bug spray
if you have them:
Bring gloves
Bring Shovel
Bring Bucket
MUST pre-register
Water refill stations will be provided

Plant sale is back!
It will be on the 2nd and 4th Wednesday of every month. Be back April 12th.
All smiles on the train!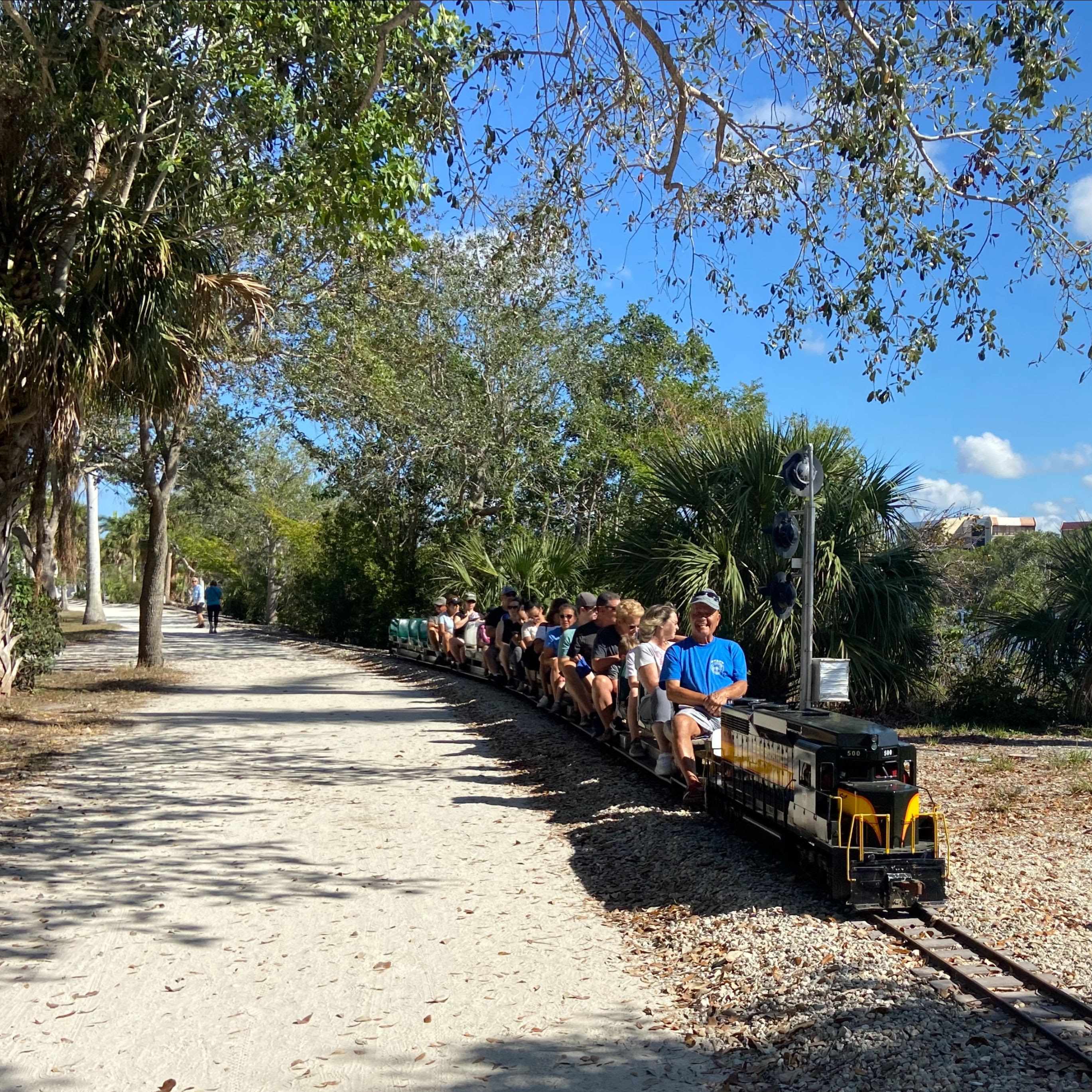 Bird Patrol Led Nature Walks
1st Saturday of every month!

Tour is FREE with PAID PARKING. Parking is $1/hour or $5/all day.

WHEN: 8 A.M. the FIRST Saturday of every month. Please arrive a few minutes before 8 A.M.
Walks start promptly at 8 A.M.

WHERE: LAKES REGIONAL PARK, 7330 Gladiolus Drive, Fort Myers, Fl. 33908

Please meet at Shelter A7. Enter Lakes Park gate from Gladiolus. Turn right. Drive to end of road, continue through the parking lot. Shelter A7 is located near the Train Station.

INFORMATION: Call (239)533-7275

Please wear comfortable shoes and dress to be outside. Bring water, sunscreen and binoculars.
All are welcome.
Hope to see you there!

1st Story Time Update!

Our first Story Time in the Park was a huge success with a large turnout of eager toddlers and their adults! Reminder: our next Story Time will be held on April 13th at 10:30 am in the Children's Garden. The theme is lady bugs!
Volunteer work in park!


Creating art from Ian debris and donated materials. We have cleaned out the pond, repaired the shed, installed new bricks, and spread mulch.
We continue to sell plants to raise money for the park.

Art to rebuild the park!


At the Farmer's Market The Lakes Park Enrichment Foundation will be featuring handmade crafts made by the talented and creative garden volunteers! All proceeds will go to rebuilding the gardens!

Students helping us out!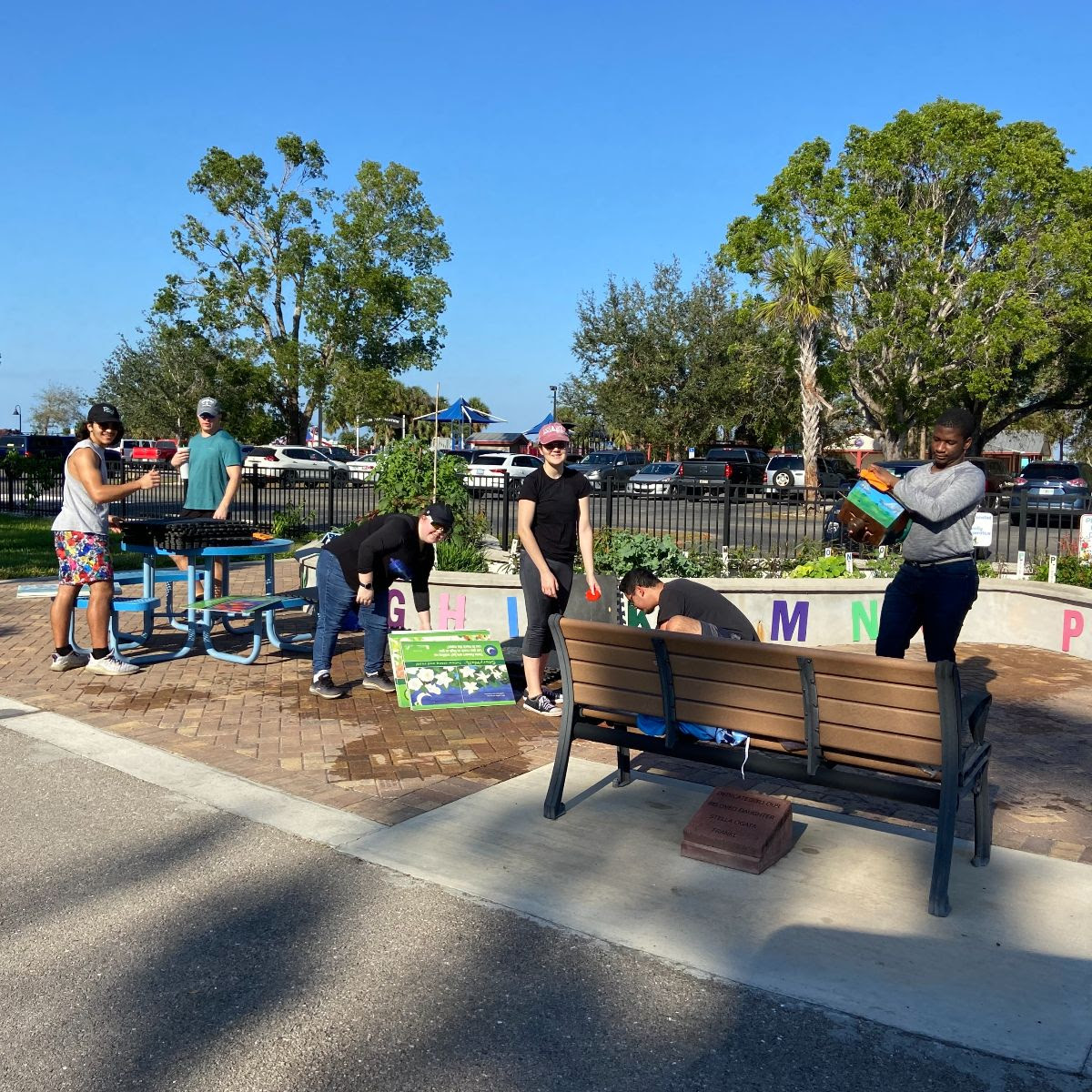 Kathy B. hosted a service project with eight National Honors Society students from Lehigh Acres High School today at Lakes Park helping us get ready for return of Story time.

Bike Safety Reminder


A friendly reminder to all bicyclists.
Follow this link for a brick donation and this link for a general donation. Thank you for your support!